Accountancy & Business by Nick Roberts - Services
Business owners or those running organisations just want their advisers to give them some sound, down-to earth and honest advice on how to get ahead. Well, that's just what we provide - useful and value for money advice on how to grow your business or organisation or get more efficient so you can help as many clients as possible (if you're a not-for-profit) with the limited resources you have available.
It matters not where the businesses and not-for profit organisations are based or what they do, they all have the same challenges and needs. One common characteristic of a successful business or organisation is where the business owners or managers are willing to seek and accept advice in areas where they lack experience and expertise. Being a great tradesman, technician, professional or health specialist doesn't help with financial matters, marketing or goals/planning so being prepared to pay for and accept sound advice is of paramount importance!
HELPING ACCOUNTANCY & BUSINESS CLIENTS IN HAVELOCK NORTH, HASTINGS, NAPIER, CENTRAL HAWKE'S BAY, WAIROA, DANNEVIRKE - AND BEYOND!
Accounting & Income Tax
Accounting is my bread and butter and puts me in an unequalled position to provide our added-value services to help my clients.
I offer a full range of taxation services and my 36 years of experience of working with tax means I can offer advice based on proven knowledge and experience. My proactive approach ensures I deliver a consistent service and build solid relationships.
Business Advice
I can provide you with balanced, sound guidance that is based on many years of experience in business, dealing with a wide variety of clients and industries. My aim is not only to problem solve but also to use my experience, resources and business networks, to help you develop and grow your business so that you can prosper.
Bookkeeping & GST Returns
Strategic & Business Planning
More often than not, planning in business is informal and ill defined. You should always set out your plans in writing, because this forces you to define your ideas clearly.
I can help you set your business and personal goals, provide you with the best customised format and prompts for your business plan or write your entire plan including financial forecasts.
Click here to find out more about our business planning services.
Cash Management Programme
Managing the cash flow of a business is absolutely vital but not easy for non-accountants and more often than not, results in all sorts of problems for busy business owners.
My Cash Management Programme is designed to highlight cashflow problems in advance thereby giving business owners the time needed to sort things out.
Click here to find out more about my cash management programme.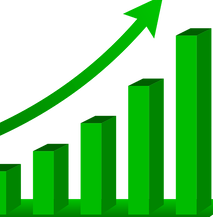 Business Performance Review (Annual)
The availability of your annual financials is a great opportunity to review your business performance.
You will discover how to improve your business as well as refresh your enthusiasm and drive in the business. I'll review the last year and then, more importantly, we'll look together at setting targets for the next 12 months and start to think about ways to achieve those targets.
Getting More Business
Other than mastering the complexities and tricks of the trade of your own trade or profession, there are really only two key business skills you need to master to get on in business, one being an understanding of finance/financial systems and the other, getting to grips with marketing, which is absolutely critical to business or organisational success.
Find out more about how ABNR can help with your marketing here.
Practice Management
Are you a health provider or professional? Whether you need a complete outsourced business administration or practice management function, more clients or patients or a total revamp of your existing business (systems or marketing or both) to make it more successful, I can help, enabling you to focus on the sharp end of your business and make more money whilst building client loyalty.
Mentoring and Training
For the huge majority of us, what we learnt at school was pretty useless when it comes to business or finance, and many in college or university studied subjects never put into practice. Like it or not, what that means is that for your business or organisation to grow and thrive (no matter how busy you are) you need to allocate both time and money to upskill yourself on key areas of business where your experience and skills are lacking, as well as keeping up-to-date with the constant change that affects us all these days.
Click here to read more on our training and mentoring services.
Virtual CFO
The Virtual CFO is a relatively new concept. It's a way for small businesses to get CFO support that they wouldn't have been able to afford previously.
Small businesses that hire a Virtual CFO get access to an experienced financial professional at a fraction of the cost of a full-time CFO. The services will differ from firm to firm, find out what a Virtual CFO can do here.
New Zealand GST Returns - Income Tax Returns - Tax Agents - Chartered Certified Accountants - Hawke's Bay Accountants - Top Xero Accounting Accountants Hawke's Bay - Accounting Firm - Hastings & Havelock North